Kids Summer Camp for All Abilities
Experience an unforgettable summer adventure filled with creativity, music, yoga, and gym activities that are sure to bring you closer to new friends. Led by Kelley Mercado and her wellness team, you can feel the excitement and joy of discovering new passions and confidence-building activities. We Rock the Spectrum Gym in Edmonton, AB is the perfect venue for this inclusive summer camp that will help you build confidence while having a ball. Don't wait, jump on board the fun train and register now!
Location, Location, Location...
JOIN US AT
WE ROCK THE SPECTRUM GYM - EDMONTON

!
Looking for a fun-filled, sensory experience for your little ones in Edmonton? Look no further than We Rock the Spectrum Gym! This exciting venue boasts tons of gym equipment that is sure to get your kids moving and grooving in a safe and inclusive environment. Don't miss out on the chance to let your children explore their senses while having a blast!
Register Now
INTRODUCING
We Rock Summer Camp
This year's Inclusive Summer Camp is available to children of all abilities ages 4-10. Register by week or by day.
Are You Ready To Have Some Fun?
Each week offers a new theme.
At this camp, you'll expect:
Arts & crafts
Tons of gym play using the sensory safe equipment
Interactive group activities
Yoga & Mindfulness activities
Drop off your little one with a water bottle, a lunch and spare set of clothing.
Reserve a Spot
More About the Gym
This Location Has It All
A place for children of all ability levels to play and grow together.
Zip Line
Multiple Swings
Climbing Wall
Pretend Play Area
Toy Corner
Reading Nook
Calming/Sensory Room
Arts & Crafts Area
Yoga in the Party Room
Your kiddos will never be bored with all of the fun things aviable to them.
Arts & Crafts
Unleash Your Creativity
Our crafts are suitable for a variety of ages. A chance to get away from screen time and create something special!
Yoga & Mindfulness
Playful Poses and Peaceful Minds
Our approach is tailored to your child's unique needs, ensuring they always have fun while practicing. Discover the transformative benefits of regulating emotions, reducing stress, and enhancing focus and concentration.
Relaxation Techniques
Breathing Exercises
Fun & Playful Yoga Poses
Allow your children to see the positive impact wellness can have on their overall well-being.
Let's Review The Details!
Schedule & Cost
Our camp is offered Monday - Friday during the first six weeks of Summer (beginning on July 3rd and concluding on August 11th. Register soon as space fills up quickly!
$325/week or $70/day
*Sibling Rates Available
Hours: 9am - 1pm Monday - Friday
***Contact We Rock the Spectrum Gym directly if you require after camp care***
In order to secure your spot, a deposit is required upon registration:
$100/week deposit
Respite/FSCD Funding: Please note that you are responsible for speaking to your child's caseworker to arrange Respite/FSCD approved hours for reimbursement for camp fees.
What if my child requires additional support?
1:1 SUPPORT QUESTIONS?
Something for everyone
We understand that every child is unique and that some may require additional support. Do you believe that your child requires 1:1 support? 
Bring your child's respite care worker (no additional charge)
We may be able to provide 1:1 support for your child if you give us ample notice (as we must arrange this ahead of time). Please note that 1:1 support is provided for an additional cost (contact us for details). 
HI, I'M KELLEY MERCADO!
As the founder of Wellness 4 Business, I am on a mission to bring wellness services to schools, businesses, kids and those in the neurodiversity community. I provide a safe and inclusive environment for children of all abilities. This summer, we're offering a fun-filled camp for ANY child who wants to get moving, learn new skills, or just have a blast. Our team is made up of dedicated Wellness Instructors, Early Childhood Educators, Educational Assistants, and Volunteers who are passionate about kids' wellbeing. If you're ready to create memories that will last a lifetime, join us at We Rock the Spectrum Gym this summer!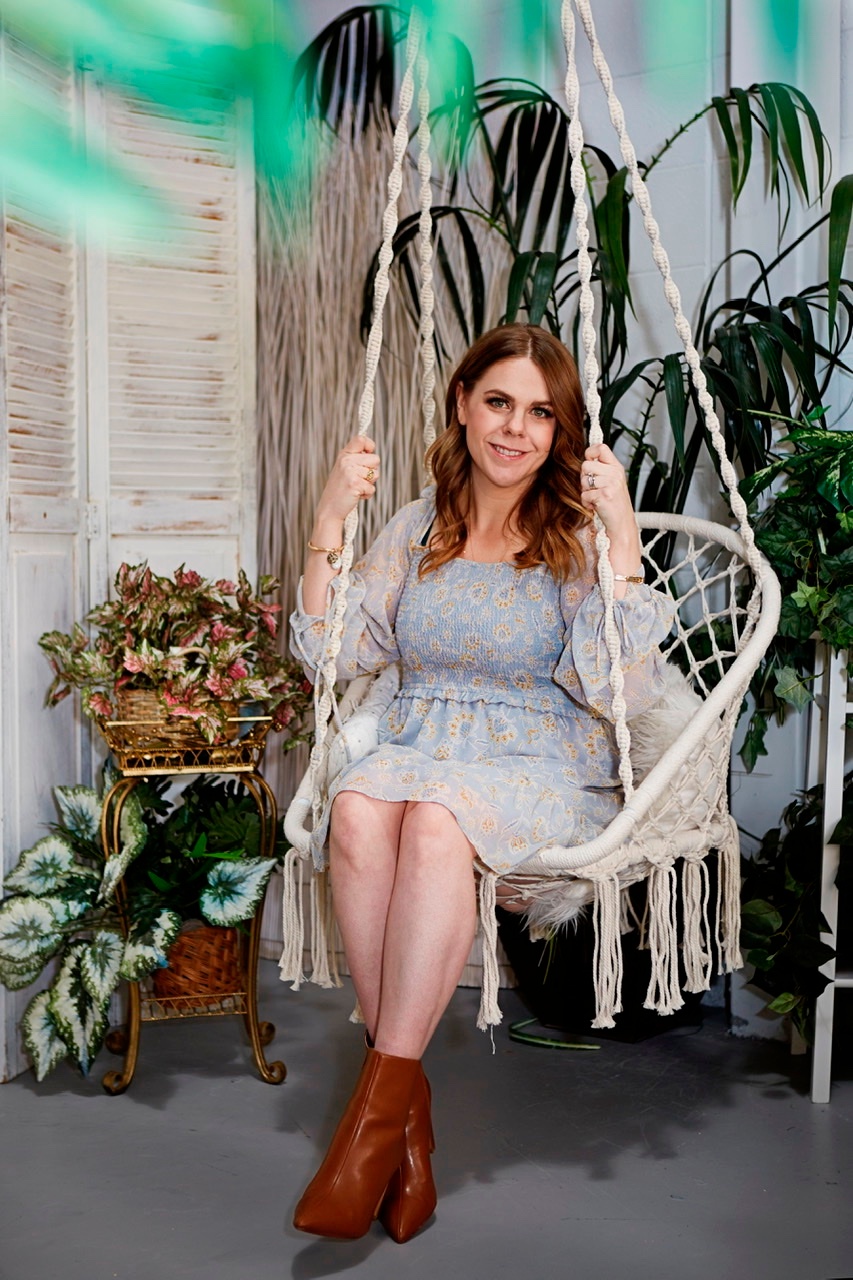 FREQUENTLY ASKED QUESTIONS
.
Is this a camp for children with Autism or other Special Needs?
Is their a child/staff ratio?
Do you offer sibling rates?
What if my child requires 1:1 support?
Can I use my Respite/FSCD Funding towards this camp?